NUESTRA FABRICA DE BOTELLAS
A MEDIDA EN CHINA
Establecida en 2005, Rockwood & Hines Group es una empresa filial de la empresa europea Rockwood Hines Ltd. Esta estructura basada en Asia canaliza las necesidades de los clientes globales en el sector de los licores por el lado de los requerimientos de botellas de cristal como por el lado de ser una solucion global con costes muy competitivos que puede incluso suministrar un producto terminado.
Gracias a las tremendas ventajas de disponer de fabricación en China, Rockwood ha encontrado la combinacion perfecta entre una gestion y experiencia europea y la alta eficiencia de los procesos productivos en China. Ademas podemos ofrecer a nuestros clientes unos costes efectivos, una produccion flexible y rápida  y una alta calidad en todas nuestras botellas de cristal.  
Rockwood se enorgullece de ser la mas rapida del mercado, pudiendo ofrecer muestras en menos de 6 semanas, y pudiendo desarrollar un nuevo diseño desde el concepto hasta la produccion en menos de 3 meses.
Nuestra combinacion de flexibilidad y versatilidad es la clave de nuestro éxito. Cuando los competidores se ven obstaculizados por las limitaciones en la producción, en Rockwood podemos acpetar pedidos de menor volumen sin que suponga un aumento del coste. Además, estar situados en una Zona de Libre Comercio nos permite evitar impuestos locales en la importación/exportacion del alcohol. 
Rockwood tiene una rica experiencia en la produción de botellas de cristal y somos un especialista en la fabricacion de botellas de cristal a medida en cristal supertransparente ¨Super Flint¨. La base actual de clientes contiene las principales marcas de alcohol; en Rockwood damos prioridad a la imagen de la marca, al diseño y a una identidad distinguida.
Una producción de alta calidad, la flexibilidad, la capacidad de reacción y unos precios muy competitivos han llevado a Rockwood a los primeros puestos entre los principales fabricantes de botellas de cristal del Mundo. Muchas marcas de prestigio Europeas, y Americanas ya han elegido Rockwood como su proveeodr. En la actualidad exportamos a las mayores empresas del sector en Estados Unidos, Europa, Latinoamérica, Japón y Medio Oriente.
Diseño a medida de botellas de cristal de alta calidad
Producción
Hay dos tipos diferentes
de alta calidad de cristal
Super Flint extra clear glass, used for the production of bottles for Ultra Premium brands with retail price over 30 USD per bottle. Super Flint glass bottles give an ultimate look to your product and make it stand out on the shelf
Flint clear glass, usually used for Mid-Premium brands.
Concept design development by professional French designers
At Rockwood & Hines we have an in-house team of professional French designers, specializing in bottle and brand design from scratch. Many American clients used the services of our designers to create their unique brand and successfully presented their products to the US market.
Only 6 weeks from concept design to bottle mass production
It takes at least 6 weeks the giant glass producing companies to produce a custom design bottle. Due to our flexibility and speed of operations we manage to do the same work in much shorter period of time, which saves our clients a great deal of time and money.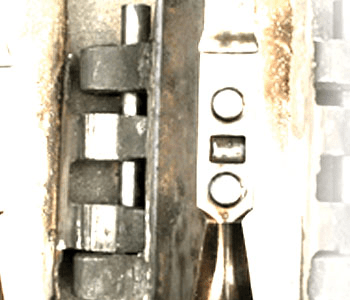 Price of mass production private mold from 3,800 to 4,500 USD
In Europe and USA production of a private mold costs a fortune, sometimes reaching the level of 25,000 USD per mold set. However, due to lower labor costs and flexible production, here in China we set the record minimum price starting at 3,800 USD per mold set. Our molds can produce millions of bottles and whenever they wear out we replace the mold with new one free of charge. The cost of mold is refundable after 100,000 bottles ordered.
Minimum order quantity for custom design bottles only 25,000 bottles
Rockwood & Hines sets the lowest MOQ requirements for exclusive bottles, only 25,000 bottles per run. That gives a great opportunity for the start ups and new projects to make a test run in the alcohol market.