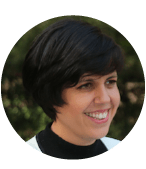 Contact Us
If you'd like to contact us for information about our glass bottle factory/production or our custom bottle designs, please check our F.A.Q page firstly to see if
your question(s) is/are already answered. If you need other information, please contact us via:
Henri Berthe (CEO)
Telephone/Whatsapp/Wechat/Imo : +86 1 36 61950980
Email: [email protected]
Office Address (Shanghai, China)
上海市徐汇区田林路140号28号楼1F-26
CREATIVE SPACE. No. 26. 1st Floor, Building No. 28th, Tianlin RD. No. 140, Xuhui District, Shanghai
Monday to Friday 9:00 AM to 6:00 PM UTC/GMT +8 Hours
Telephone: +86 0 21 34610550
Fax: +86 021 34610553
China RockwoodGlass Bottle Factory Address
Rockwood & Hines (Jiaxing) Co. Ltd.
Ground Floor, No. 1 Standard Workshop Nanyi Minor Rd.
Jiaxing Export Processing Zone, Zhapu Town
314201 Jiaxing, P.R.China.