Custom made glass bottles – Rockwood's glass specialty for alcohol and perfume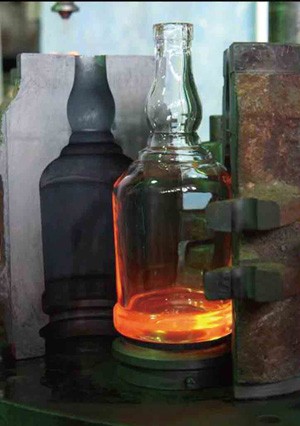 Custom made glass bottles is Rockwood's specialty. Most of our clients based in USA, Latin America (Brazil, Venezuela, Columbia, Cuba), Dubai, Europe (France, Italy, Germany, United Kingdom) choose to go with a customized and personalised glass mould. This mould and glass bottle design is private and exclusively owned by our customer's brands. Rockwood Glass offers European know-how and technology as well as artistitc aesthtics and inspiration for glass bottle design and manufacturing. Many of our competitors based in China and around the world have a standard glass bottle catalogue. Working with Rockwood & Hines' concept is to own your private customized mould and bottle with the advantages summarized below: 
Private mould prices start from $3,800 to $4,500 for 750ml bottle
Our expert team of designers and sales engineers will lead you in this choice which is more often than not, not needed.
From this sample mould we will make 5 to 7 bottles.
You have the option to apply baked silk screening label, serigraphy, or paper labels
Once you have approved the final product, Rockwood Glass bottles needs up to 45 days for the tooling of the mass production mould. This is the final product mould that will then produce in less than 45 days your full order of glass bottles should it be for alcohol or perfume.
Short manufacturing delays bringing your product to market at a faster rate than your competitiors (even if shipping from China takes a few extra weeks)
Producing bespoke bottles is an area of specialization for Rockwood. Whereas most bottles purchased in the EU/US are standard stock products, 90% of the bottles we make are custom made. As a private mould is not such a high investment at $3800 should it be for start-up brands or experienced brands that are just looking for a cheaper production mode, we don't have a selection of standard stock products.
In comparison to our European competitors the cost of developing a unique design and glass packaging with Rockwood is significantly less exepensive. As an example a set of moulds from reputable glass manufacturers in central Europe is likely to cost from $20 000 to $30 000 US Dollars. An investment that not all brands are prepared and willing to make. For an equivalent set of moulds, with the quality you are expecting from a European directed and overseen factory you will pay only $3800 to $4500 US Dollars.
This low moulding fee enables our clients to individualize their spirits pack, stand-out from the crowd and add intrinsic value to their brand. It also allows clients to emboss/de-boss branding features to their bottle at no extra cost which is very trendy at the moment. The lead time for producing a full set of production moulds is around 35 days: another advantage over our western counterparts who would typically schedule 4-6 months for the same service.
In the event that you are using a standard product that you would like to move away from your former producer. Our in-house designers can help you do this – sufficiently to circumvent possible IP issues, with retaining the "soul" of your existing design, product and marketing.
Alternatively if you wish to develop an all new pack our in-house expertise can help guide you to your desired vision and produce a design according to your vision at only $850 US Dollars for the bottle and $650 for the label. In the Premium alcohol market segment, product appearance is the driver of the buying decision process. Customized design is the best way to distinguish your brand. Exclusive design makes your brand stand out among the infinite number of other products on the shelf. With a custom bottle, many characteristics of your brand can be conveyed at just one short glance: elegance, luxury, exclusivity, complexity, tradition and quality (you tell our designers what your brand needs to say and they will design it specially for you). For many years Rockwood & Hines Glass has been specializing in production of exclusive custom made bottles. Our French engineers and technicians located in Shanghai China closely supervise all steps of the production process, guaranteeing high quality of finished products with no defects, at a low cost, due to China based manufacturing.